Rubber Rake Teeth
Shinhan Industrial Company has been manufacturing rubber-to-metal molded rake teeth for use in hay rakes, balers and other applications for leading agricultural machinery makers. As the world's largest manufacturer of these teeth Shinhan Industrial Company serves both original equipment manufacturers (OEM) and replacement markets around the world.
Shinhan RT Advantage
Selected Products List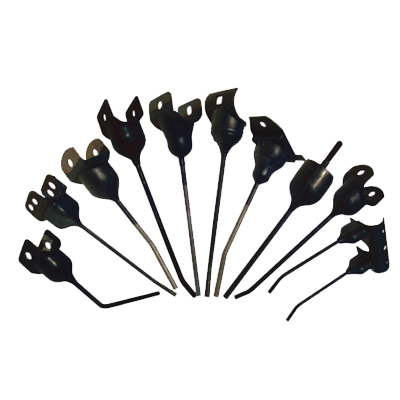 Shinhan Rubber Rake Teeth Advantage
Shinhan Industrial Company offers a comprehensive selection of standard and custom-designed rubber mounted teeth. Many of our product designs/models are used by the industry's leading manufacturers of baling, foraging, raking and specialized fruit/vegetable harvesting equipment. When compared to other market alternatives, our high quality rubber rake teeth are noted for the following advantages:
■
Premium natural rubber compound
■
Consistent rubber quality assured by injection molding
■
Hook style head for maximum rubber adhension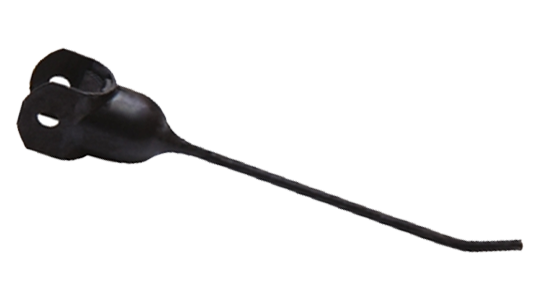 ■
Qualified pre-treatment for maximum rubber adhension
■
Premium bonding agents for maximum rubber adhension
■
Heat-treated Tines for long lasting performance
And customers can attain following benefits;
■ Superior Product Life
■ Dimensional Profile Memory (Our RT consistently maintains its original shape during repeated use regardless of crop conditions.)
■ Durability In Various Crop Conditions (Dry/Light – Wet/Heavy)
■ Flexibility In Various Crop Conditions (Suitable For All Crop Types)
■ Greater Strength
■ Standard/Custom Design Options Available (Single/Double)

With more than 25 years of rubber-to-metal manufacturing experience, we welcome your consideration and look forward to developing a solution for your unique or traditional application.
Inquiry